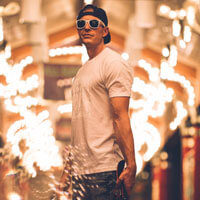 Behavior Analysis Can't Save the World (Alone)
Objectives
1. Identify the value of professionals outside the behavior analytic approach based on your passion and needs to carry out your vision of a better tomorrow.
2. Identify the utility of top social media tools for your business and personal brand.
3. Identify strategies to exploring your passion.
4. Identify strategies to networking outside of the behavior analysis community and building business outside the typical funding streams for behavior analytic work.